SWEAT: fat burner & thermogenic

Enhance Athletic Performance & Speed Up Calorie & Fat Burn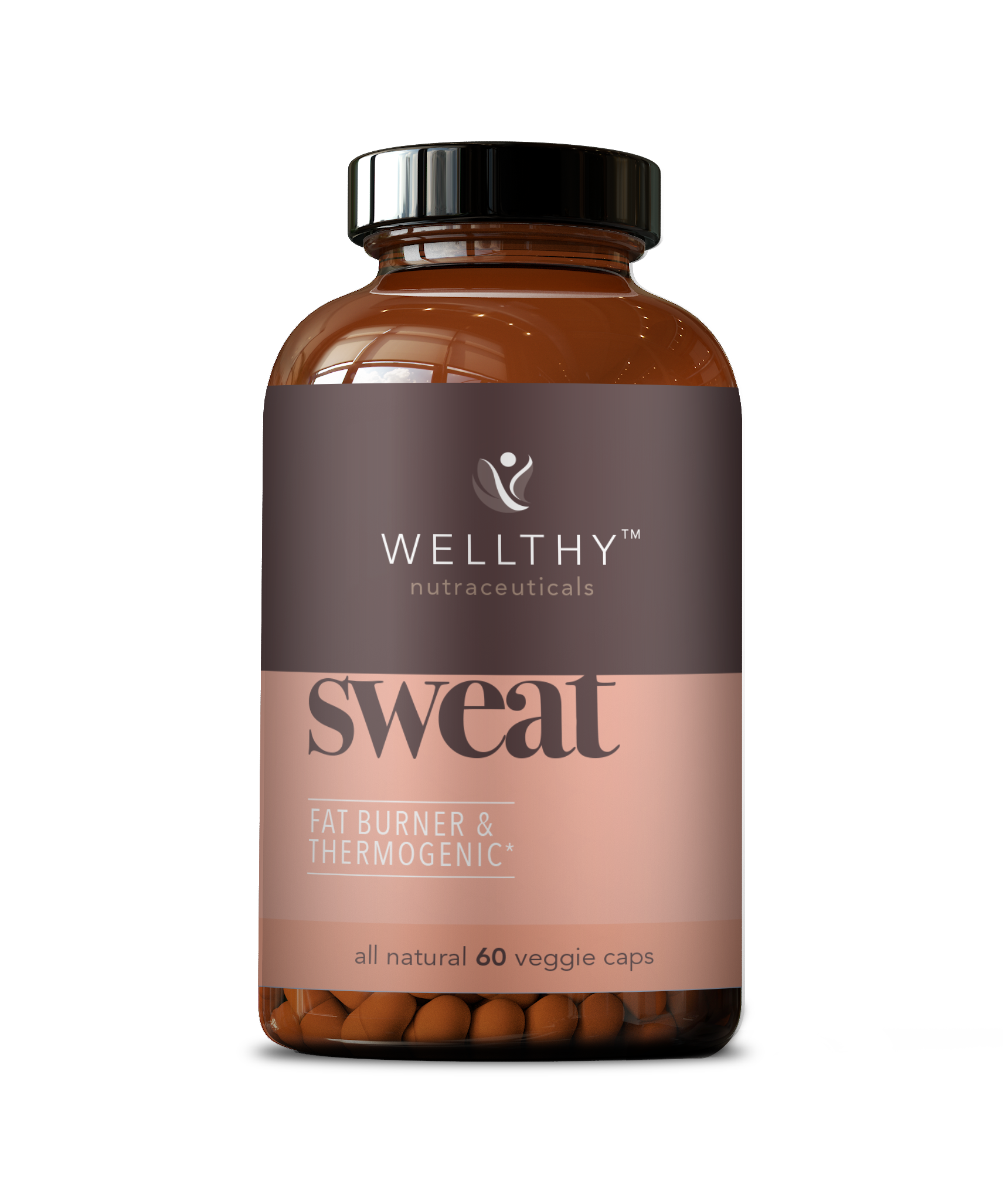 Burns Fat

Increases natural energy levels

Improves mood

Vegan/paleo

Gluten and dairy free

10 powerful ingredients

60 veggie capsules
SWEAT: Fat Burner and Thermogenic can help your body burn more fat and give you more energy! It is made of all-natural ingredients proven to strengthen your brain and body, and even improve your mood.

Active ingredients such as Green Bean Coffee Extract containing the antioxidant chlorogenic acid, helps to reduce the absorption of glucose in the small intestine and prohibit fat accumulation.

For maximum effect, use right before working out.

Take 2 capsules once a day with a meal (breakfast or lunch preferred) and at least 8 oz of water. If sensitive to caffeine start with 1 capsule, and keep at least 4 hours apart from other caffeine.
Customer Reviews
01/23/2019
Thomas J.
United States
Works Great
This stuff really does deliver great results!
01/23/2019
Melissa M.
United States
I love this!
I love this product! I feel great using it and definitely see it's impact. I swear even more when working out and don't get jittery from taking this supplement. It works and I recommend it highly!
Works great even w/ no exercises & lupus
Got this on a whim from a company use to try things and just thought I'd try something for energy since I have lupus and other autoimmune conditions that cause fatigue, inflammation, pain, etc. I loved another product for the boost of energy and appetite suppressant but it went downhill! This definitely suppresses my insatiable appetite and lost weight. Surprisingly gave me some energy and managed to help with some of my pain when not much does! Now I'm seeking out more. I'm on disability and get my meds for free as a combat veteran but I'd rather spend a little on more natural things then harsh meds!
Works
I was working out 5-6 days a week and eating healthy with very slow results. Sweat has kick started my metabolism and weight loss, too. Doesn't give me the jitters or any bad side effects. Plan on purchasing again.
Love it!
I love this bottle I am on my second one and since I do kickboxing it works out so well for me because I sweat like crazy. Can't wait to get my 3rd bottle next month!