Go with your gut. Gentle daily full-body detox†
Key ingredients
Wellthy essentials are all natural, and we are 100% transparent about the origin of every ingredient we use in our products. See our supplement facts for a full breakdown.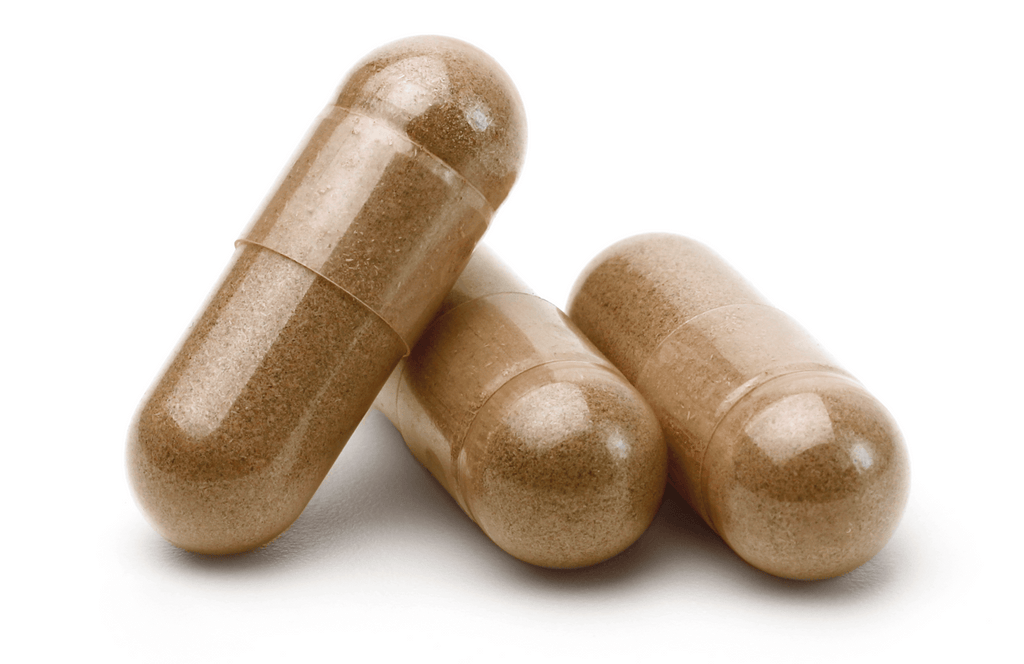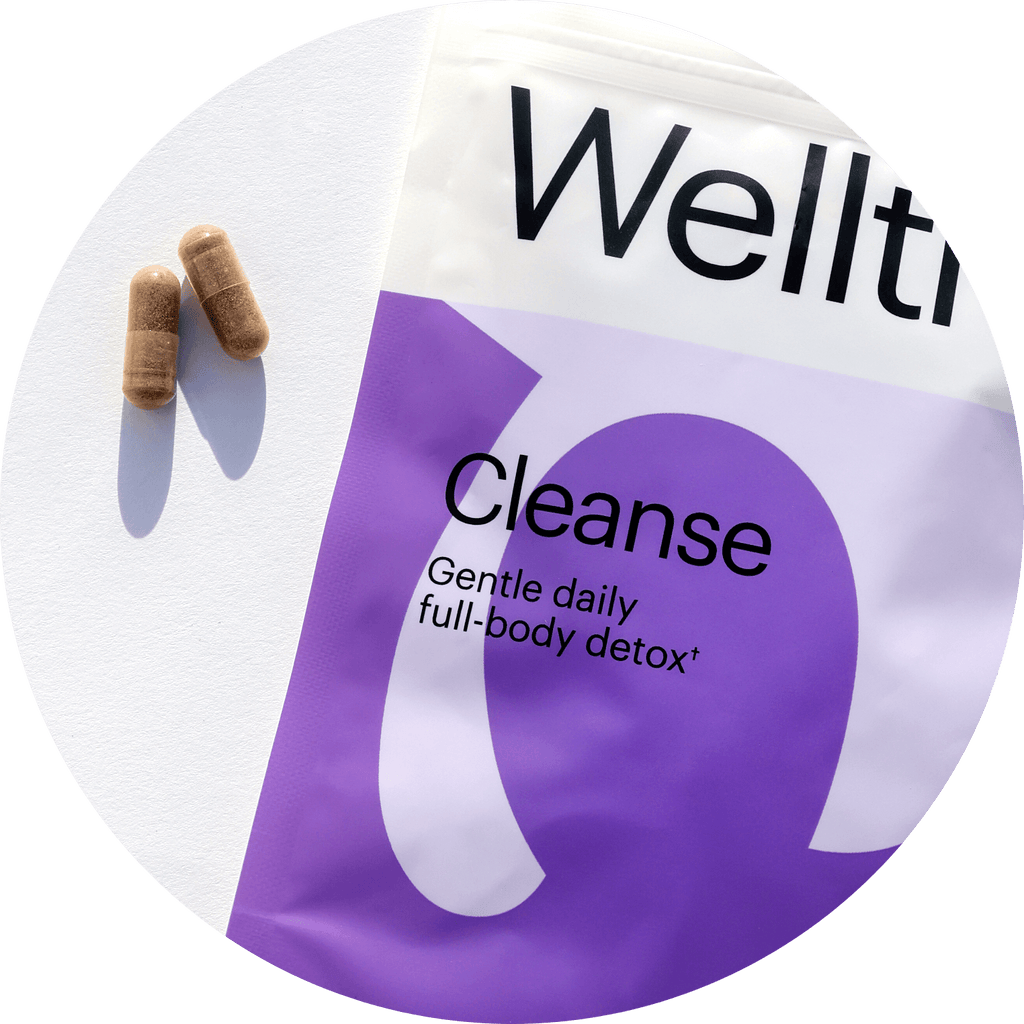 Our process
All that in a veggie cap.
Quality adds up, from raw ingredients to radiant capsule: Responsible sourcing. Clean extraction. The highest bioavailability. Everything formulated for maximum efficacy. Because we want you to get the most out of the essentials you take, we put a lot into them. Boost weight loss and banish bloating. A full-body cleanse for a gentle detox with immune and digestive support. Our proprietary enzyme blend + vitamins + minerals + herbs.
Clinically Studied Ingredients
Raised Without Antibiotics
Hear from our customers
Reviews
Cleanse capsules have an overall rating of out of 5 stars from 2 reviews.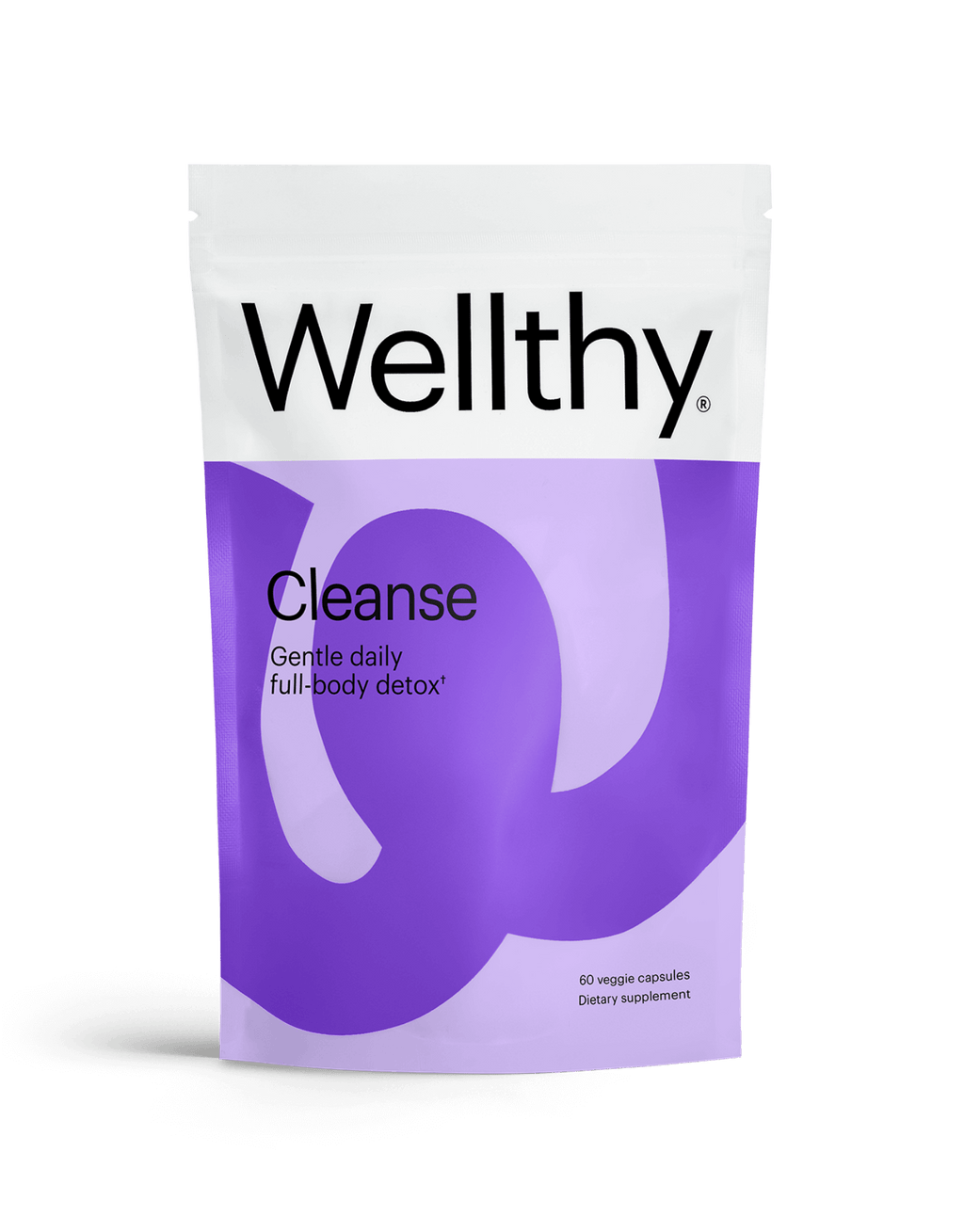 Customer Reviews
Every day
After taking the Cleanse for a week I notice a lot less bloating, especially after I ate. I hadn't felt like that in a number of years. I LOVE this product and how I feel on it. Highly recommended!
When should I take Cleanse?
We developed Cleanse as a daily gentle detox to reduce bloating overall, but it is especially effective when taken following your largest meal of the day, after dining out, or any time you've had a larger meal than usual, as it is formulated to reduce bloating and water weight. We recommend starting with one capsule after a meal and then moving up to two as appropriate.
Can I take Cleanse with other Wellthy products?
Yes. Cleanse can be taken with any other Wellthy products, and it was formulated to be taken as part of an effective regimen with Sweat and Sleep: Sweat in the morning, Cleanse after your largest meal of the day, and Sleep before bed.
What results can I expect to see from Cleanse?
After your first serving, you should notice less bloating. This should be especially noticeable after a large meal. We formulated Cleanse with soothing herbs, roots, and digestive enzymes that help your body process foods that are harder for the body to digest. As you take Cleanse daily you should continue to see these results continuing over time. You may also notice weight loss as your digestive system becomes more efficient.
What product do you recommend for weight loss?
We developed a number of products to target fat specifically. Sweat is the ultimate all-natural fat burner and thermogenic combo that works to increase metabolism and trigger greater calorie burn. Keto Fuel can be used in addition to Sweat to put you into ketosis—which switches your body's primary energy source from carbs to fat. This means that the increased calorie burn induced by Sweat will then target all fat. Her is our multivitamin that can help maintain micro-nutrient levels in order to facilitate even more weight loss. Cleanse is a gentle daily detox that aids in digestion to decrease bloating and feelings of sluggishness. Sleep is another product that will help you achieve your weight loss goals, by increasing calorie burn overnight, so you wake up feeling refreshed and looking better every day.
What makes Wellthy different?
We're big believers in nutrition, first and foremost. Whether your goals are health- or beauty-related, we can help you realize them. There's no magic here—Wellthy essentials are based on real science—but they do work wonders. We research and source each of our ingredients for efficacy, purity, and sustainability, and we're transparent about everything that goes into every one of our formulas. Lastly, we work with nutraceutical-compounding scientists and pharmacists to ensure that we optimize every product. A few lifestyle changes and some Wellthy in your life, and we think you'll find a happier, healthier you.
Where is Wellthy manufactured?
All Wellthy products are manufactured in our Southern California facility that is both FDA-registered and GMP-certified (Good Manufacturing Practices).
Do all-natural supplements matter?
Yes, completely. We only use the finest quality, natural nutrients with the highest bioavailability to make sure you get the most out of our products. There is nothing artificial, there are no fillers, and we don't compromise. Everything is real—from the individual nutrients, minerals and aminos we use to our veggie capsules.
Are all your products vegan?
With the exception of Rebuild and our Single Origin collagen products—which rely uniquely on this non-vegan ingredient—every ingredient we use is vegan-friendly. Regarding our collagen: We specifically source our bovine collagen from a single supplier in South America. The collagen is certified to be free of hormones and antibiotics, and it comes exclusively from grass-fed, pasture-raised cows. Unlike other collagens on the market, ours comes from a single source and is derived using only a hot water extraction process. This ensures that the collagen and delicate amino acid building blocks maintain bioavailability. It also yields a collagen product that is odorless, tasteless, and easy to mix—especially with hot liquids. Our final product is almost undetectable when mixed with any beverage. For Rebuild, which contains hydrolyzed protein with collagen, we made this decision after a lot of thought. Our customers love that our protein powder is quick dissolving, never gritty and easily mixes into a beverage. The formula is light but nutrient-dense and using collagen helps us keep it that way.